Kessaku Ice And A Slice At Tokosha (Jin)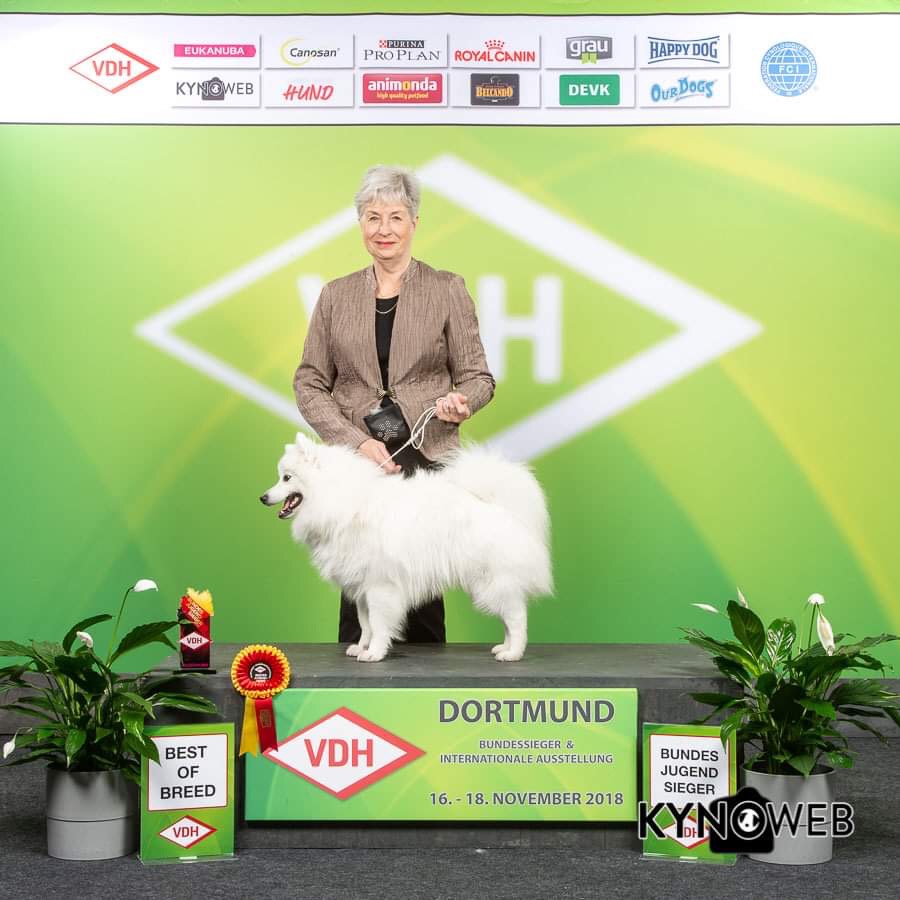 Open Shows – Best Puppy in Breed x 2, Best in Breed x 9
Championship Shows - Best Puppy Dog x 1, Res CC x 1 as a Jr dog
International Shows EU – Best Puppy x 1, Best Junior x 6, CACIB x 5, RCACIBs x 2, Best Of Breed x 5, BOS x 1, RBD x 1
Titles Achieved – Junior Level – WJD 2018 Youth Winner, Benelux Jr Winner 2018, Jugendsieger 18, Herbst-Jugendsieger 18
Adult Level – Latin Winner 2019, Porto Winner 2019
Call name: Jin
DOB: 8th July 2017
Sire: Int VDH CH Fenomenets Dirty Talk At Kessaku ( IMP NOR)
Dam: Meadow Park Snowflake At Kessaku
Breeders: Mrs D Prout ( Kessaku)
Colour: White
Jin is our new adventure into the Japanese Spitz breed and has fitted into our pack well. He is from the well-known kennel 'Kessaku', bred by Deborah Prout whom very kindly let us own this fabulous lad. Entering like a 'world wind' into our home he has taken over all the Malamutes and is confident and well mannered. Shown as a puppy he achieved many Best Puppy in Breed and even BOB at such a young age. Showing a different breed for me has really been a challenge but every minute of it has been worthwhile, as this little man loves our trips away together. Particularly when his best buddy Sessi is with us.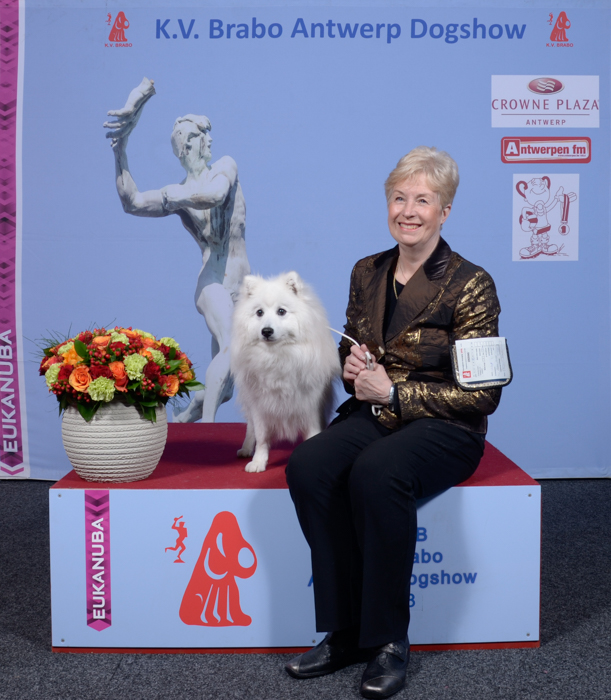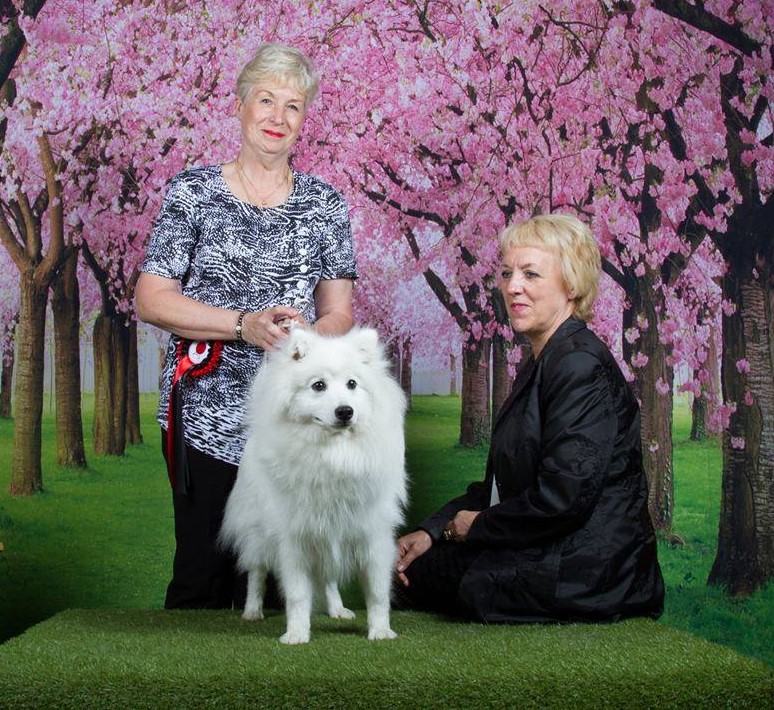 Photo credit: 123Dog.net
His main achievemenst include –
Multi Best Puppy and Best Junior in Breed both in UK and Europe.
World Japanese Dog Show 2018 achieving WJD 2018 Youth Winner
World Dog Show 2018 – Benelux Show – Best Jr in Breed , Benelux Jr Winner 2018
Ladies Kennel Club Championship Sh 2018 – under breed Specialist Debbie Nicholls – Dog Reserve 'CC'
I look forward to spending time at many events with Jin in the future. He is a delight to live with making us laugh and smile every day.